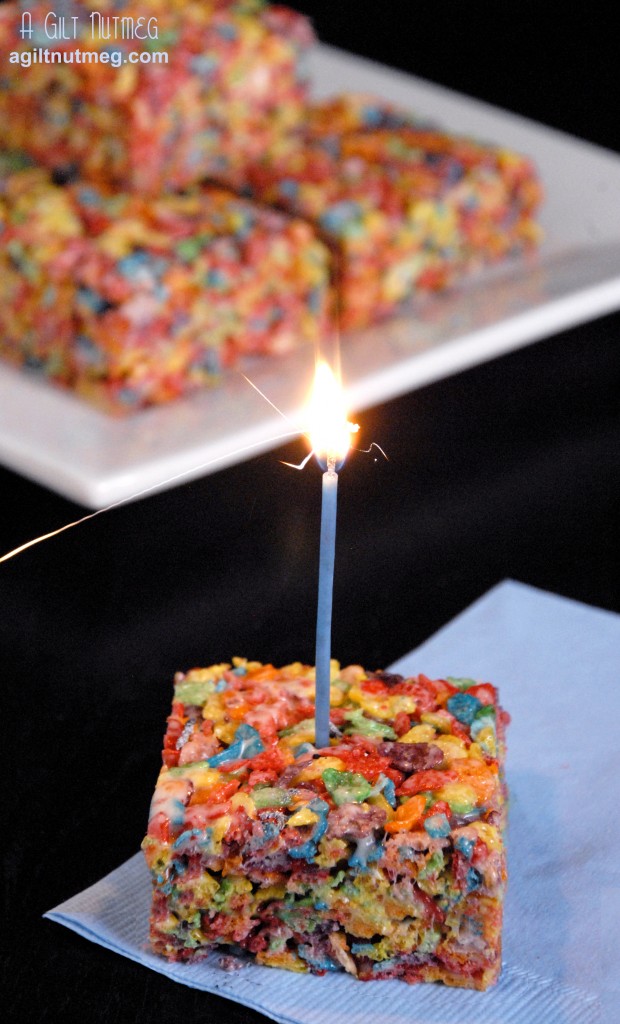 One year ago today, I took my first little step into blogging.  A Gilt Nutmeg is one year old.  I wasn't sure exactly why I wanted to start blogging, but I knew somehow that it was the right path to start walking down.  One year later and I can't even begin to describe what this little project has done for me.  On the most basic of levels, it has taught me cooking skills I never would have guessed I would possess.  It has forced me to continue trying new recipes as often as I could instead of relying on tired old recipes I've used a million times and, perhaps most importantly, given me a focus in life for this odd in-between stage of being in my mid-twenties.  I admit, coming home from a job in a field I never planned to go into can be very draining and I think if it weren't for the blog, I would just go home and plop in front of the tv each night with some fast food-and this is coming from someone who loves to cook!  Cooking was such an important part of my childhood that I think it was really just waiting patiently inside of me, waiting until I had a kitchen of my own (or at least roommate who didn't commandeer it) and the drive to really get in there and let all this pent up cooking shine and spark out of me like a Katy Perry music video.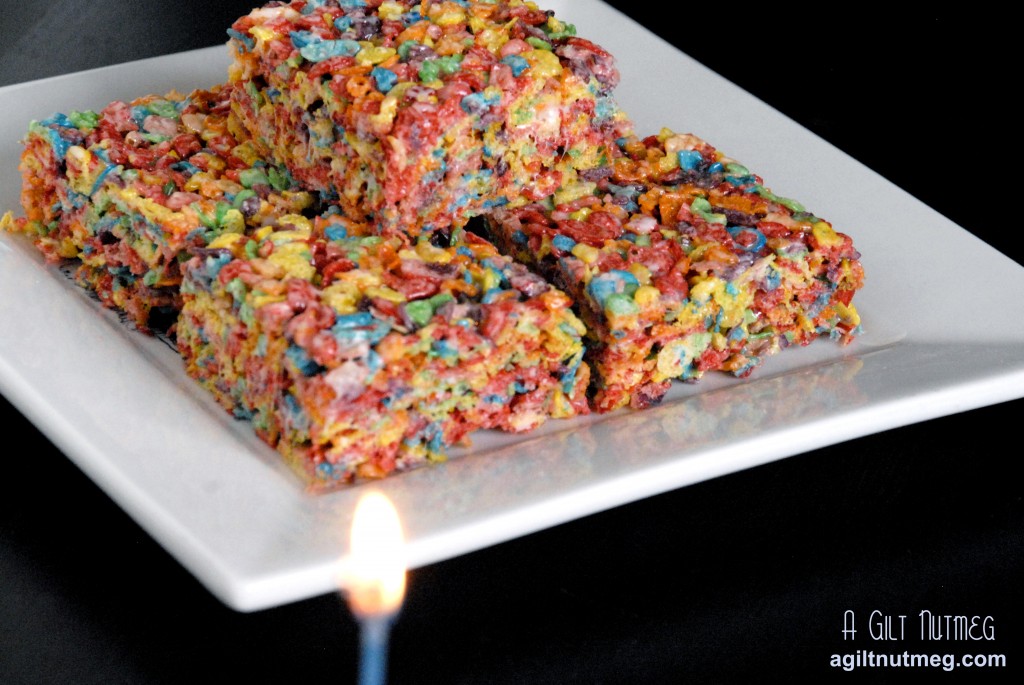 So now I cook as often as I can.  I have a CSA box delivered once a month with organic fruits, veggies and herbs.   My baking cabinet is now so full of supplies that I have to store my cupcake tins on a chair at the dining room table because there's just no room anymore.  I can proudly say that I know what an f-stop on a camera is, Jonathan Gold ate and liked my pie, and that I have been recognized by the New York Times as something "they're reading".  If you had told me a year ago that I could check even one of those things off my bucket list, I would have thought you were crazy….but here we are.  I can't thank you enough for the support and encouragement you, my dear friends, family and readers have given me over the last 12 months.  Truly, nothing makes my heart sing more than to hear that someone has tried a recipe from my blog and loved it as much as I did.
To celebrate, I did want to pull an oldie but a goodie out of the hat: Fruity Pebbles Treats.  Just like Rice Krispies Treats except you swap out the flavorless puffed rice with one of my all time favorite forbidden cereals, which just happens to be packed with flavors (albeit extremely artificial flavors).  You put one of these gorgeously colored treats in front of me and I guarantee that plate will be licked clean in no time at all!
Fruity Pebbles Treats
Makes 1-2 dozen, depending on dish size and cutting measurements
1/4 cup unsalted butter
1 bag (10 oz) mini marshmallows
1 box (11 oz) Fruity Pebbles
In a large stock pot, melt the butter over medium heat.  In the meantime, spray an 8×8 baking dish or a 9×13 baking dish with non-stick cooking spray.  An 8×8 pan will yield fewer treats, but they'll be thicker (as in my photo).  A 9×13 dish will give you much thinner treats, but more of them.
Add the mini marshmallows to the melted butter, stirring until they are melted entirely and incorporated with the butter.
Add the Fruity Pebbles, turn off the heat, and gently stir and fold the cereal into the marshmallow-butter mixture.  Keep mixing until all the white patches of marshmallow are gone and the cereal is evenly coated in marshmallow.
Dump the cereal-marshmallow mixture into the prepared dish and firmly press the mixture flat into the pan.  I use a lot of pressure, because if you squish the cereal down enough, it'll break up a little and make for a chewier treat instead of an airy one that falls apart.
Put in the fridge to cool.  Once cool, flip the treats out onto a cutting board and slice with a pizza cutter or large knife.  Enjoy!!