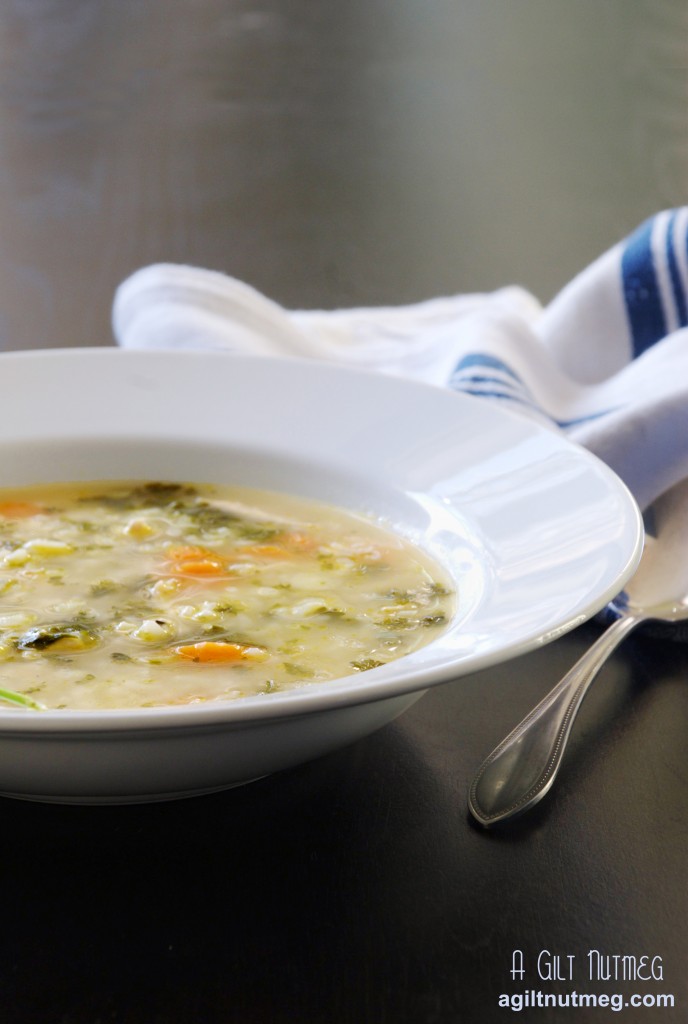 Last Tuesday, on May 8, the world lost a great presence.  Those of you who don't know me personally won't know that my other burning passion besides food is for children's book illustrations (it doesn't really come up on a food blog, after all).  I have Beatrix Potter prints in my apartment, my cell phone background is E. H. Shepard, and if I had an extra $3,500 would, without hesitation, buy my favorite Garth Williams illustration of a little sparrow eying a biscuit from "Stuart Little".  And because of this love of illustration, Tuesday's passing of Maurice Sendak was especially saddening.  Most people are familiar with Sendak's "Where the Wild Things Are", but I never really cared for that book as a child.  Instead I preferred-as anyone who loves cooking might- "Chicken Soup with Rice".
The book is a tribute to eating chicken soup throughout the year, with a poem for each month.  I couldn't think of a better way to celebrate Maurice Sendak's life than to make a batch of Chicken Soup with Rice and read the book again.  The recipe is a great one that comes together very quickly, yet tastes like it's been simmering for hours.  It will be perfect for every month of the year.  Maurice, you will be sorely missed.
In May
I think it truly best
to be a robin
lightly dressed
concocting soup
inside my nest.
Mix it once
mix it twice
mix that chicken soup
with rice.
Chicken Soup with Rice
Adapted from "Mad Hungry" by Lucinda Quinn via Martha Stewart
Makes 4 servings
2 boneless, skinless chicken breasts
2 Tbsp olive oil (divided into 1 Tbsp and 1 Tbsp)
1 Tbsp butter
6 spring onions (or scallions), white and light green parts only
3 medium sized carrots
2/3 cup chopped fresh parsley
1/2 teaspoon dried thyme
1 bay leaf
48 oz box of low sodium chicken broth (6 cups)
1 cup cooked rice
Heat 1 Tbsp of olive oil in a stock pot; while it's heating slice the chicken into approximately 1/2″ slices and then throw them into the pot to brown.
While the chicken is browning, thinly slice the scallions and peel and slice the carrots into what my mom would always call "pennies".
When the chicken is cooked through and golden brown, move it to a bowl and set aside.
Add the remaining Tbsp of olive oil and the butter to the pot and melt.  Add the onions, carrots, parsley, thyme and bay leaf.  Saute for about 3 minutes.
Add the chicken broth and simmer for 5 minutes or so; in the meantime shred the chicken.  The easiest way to do this is to take two forks, stab one fork towards the end of a piece to hold it in place and drag the other fork across the chicken to pull it into long shreds and pieces of various sizes.
Add the chicken and rice to the soup and simmer for another 5 minutes or so until the chicken and rice are heated up.
Remove the bay leaf and enjoy while reading the appropriate month's poem in "Chicken Soup with Rice".
**Note: the soup is delicious, of course, as leftovers, but the rice does tend to get a little mushy the next day.  Best not to let it sit in the fridge for more than 24 hours before eating the rest of it.  Also, the broth is my favorite part of any soup, so when I reheated it, I added an extra little bit of water to the bowl-it gave me a little more broth without diluting the flavor.