3.14 = pi = PIE = THE MOST DELICIOUS DAY OF THE YEAR!  In celebration of 2013′s Pi/Pie Day, here's a look back at my favorite pies over the course of A Gilt Nutmeg…
Black and White Banana Cream Pies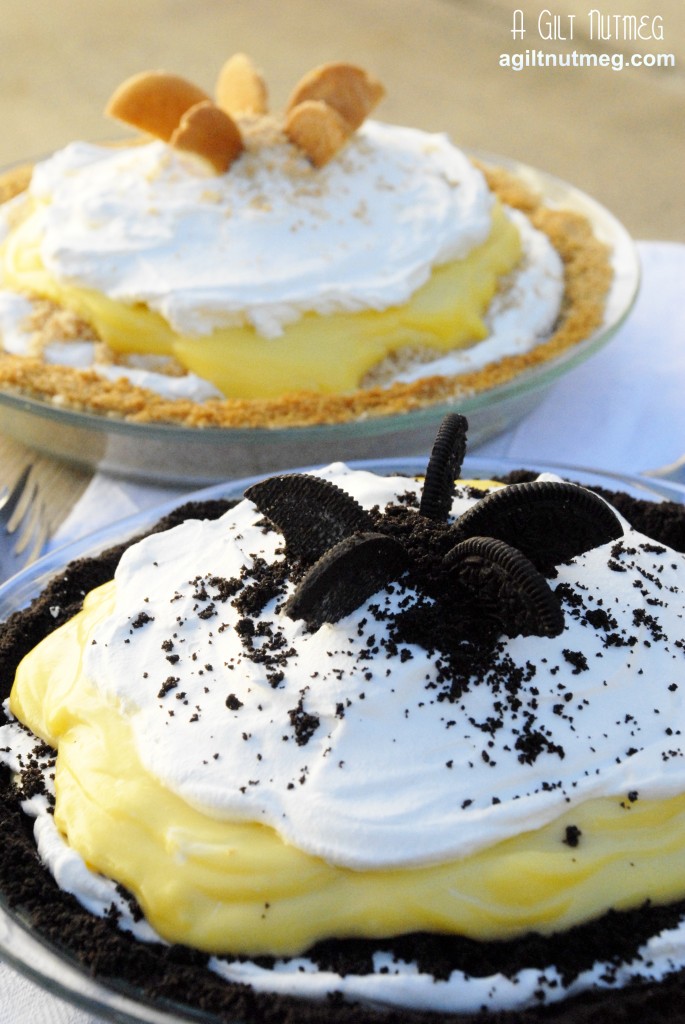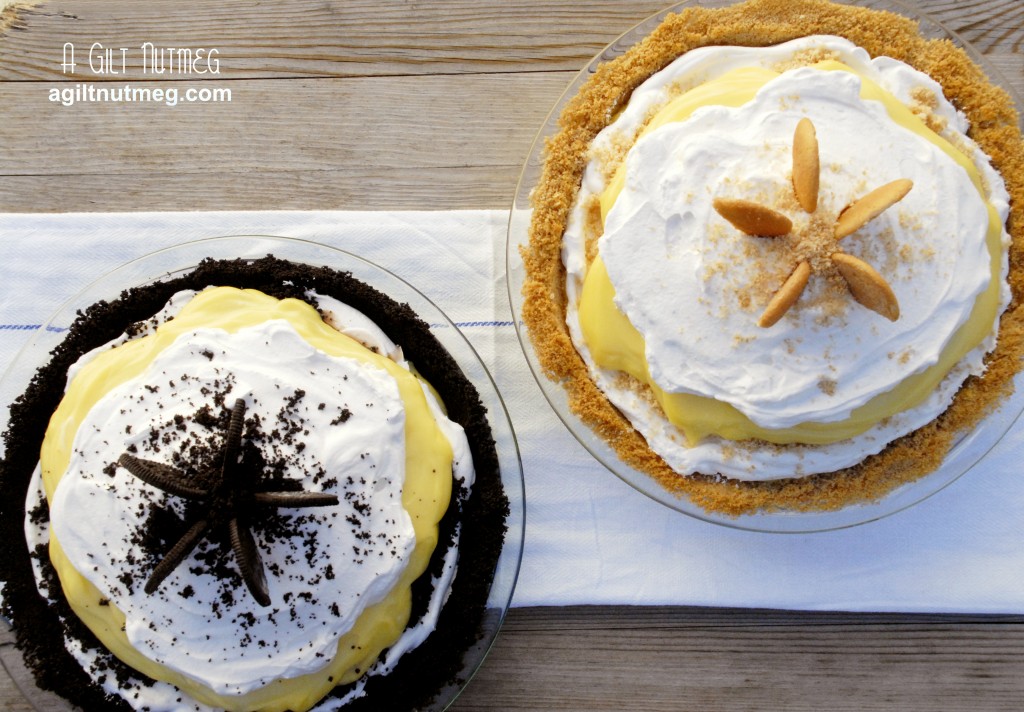 One of my favorites of all time, I themed these Banana Cream Pies for a friend's party.  You really can't go wrong with traditional "Nana Pudding" Nilla Wafers OR Oreos for a chocolate-covered banana twist.  In fact, why on earth would you choose?  Just make both!
Chocolate Coconut Pie for Passover
This Chocolate Coconut Pie was created with just 4 ingredients and is perfect for those people celebrating Passover but who can't stand one more coconut macaroon.  With Passover in just a few weeks, this is definitely a recipe to tuck away for later.
Bourbon Honey Peach Pie

For those who haven't been reading the blog as long, you may have missed my very proudest moment, when I won a blue ribbon at the Annual KCRW Good Eats Pie Contest for my Bourbon Honey Peach Pie.  It was entered in the Tim Burton-Inspired Category, hence the "James and the Giant Peach" decorations on top.  You don't have to decorate yours with bugs, but this pie is truly one of the most outstanding recipes I've ever worked on.
Chocolate & Strawberry Pie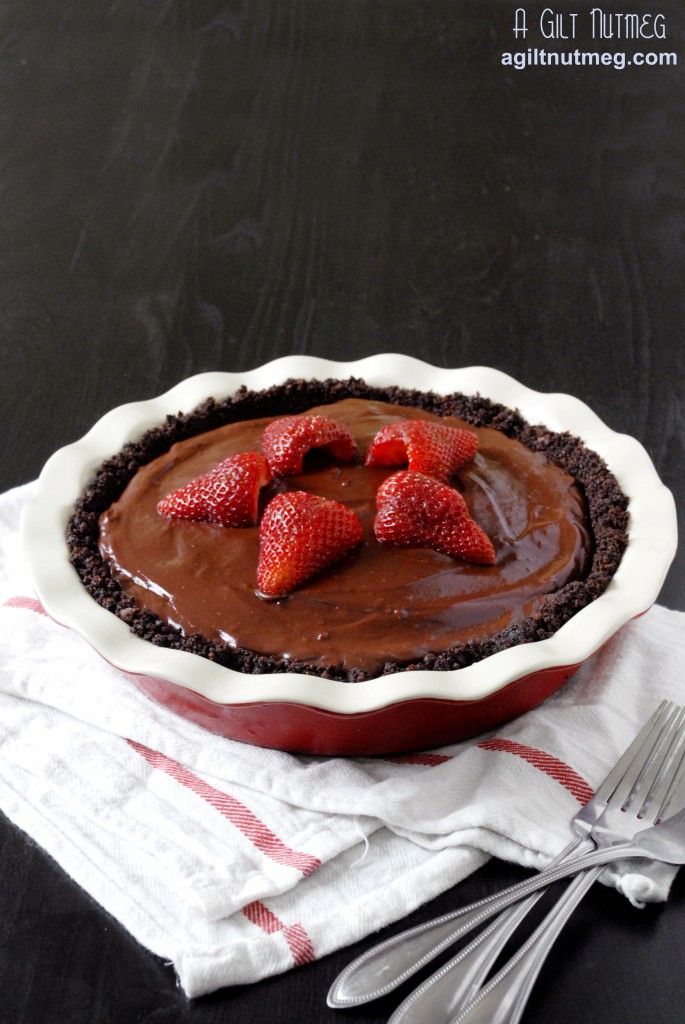 You can't go wrong with a chocolate-strawberry combination, and this Chocolate & Strawberry Pie is ridiculously easy to throw together.  There's a touch of alcohol and spice in the chocolate pudding-like filling, which elevates it to an entirely new level of decadence.
Boston Cream Pie

Okay, okay, you got me.  Boston Cream Pie is not a true pie, but darn if it doesn't say "pie" in the name.  Besides, this is the recipe that taught me all about pastry cream and I happily jumped on that train and have never looked back.  I could eat pastry cream forever.  Seriously.