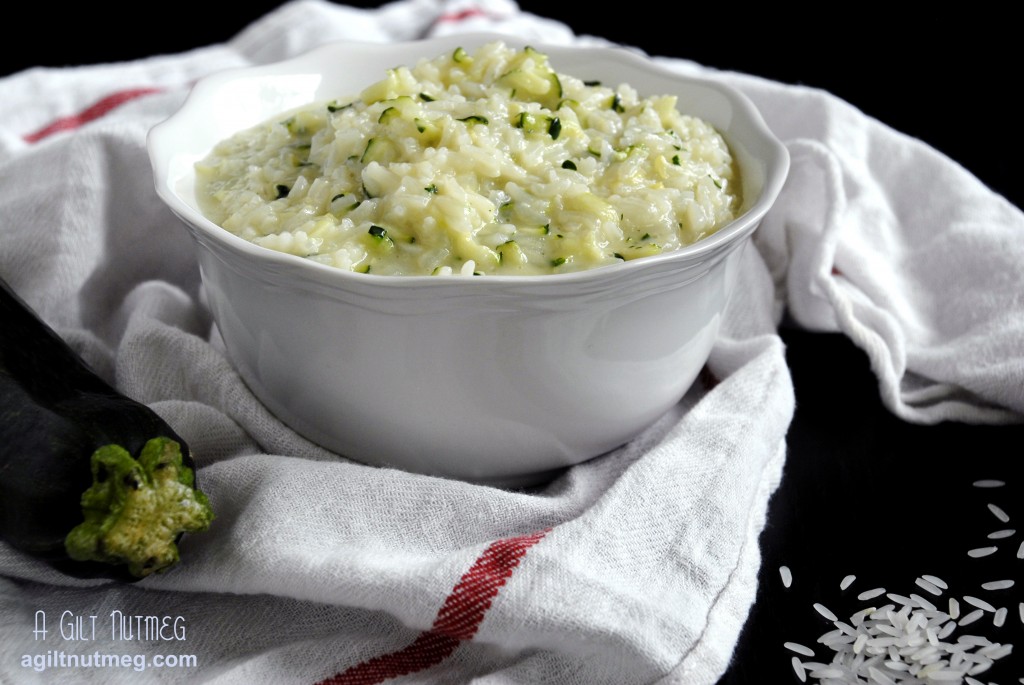 I have a busy week this week, so I've been making some quick dishes and sneaking in some veggies wherever I can to keep my nutrients level up.  This cheesy zucchini rice is quick and comforting and I imagine would go well with any protein you'd care to pair it with (I ate mine with a chicken I roasted a few days ago), while at the same time getting in at least a little bit of vitamins in there.  In fact, and not that I don't like zucchini, but I was pretty surprised at how little I was able to taste the zucchini in this dish both flavor and texture wise, so if you have picky kids out there, this would likely be a great side dish to try on them!
Zucchini Rice
Adapted from Pink Parsley
2 cups chicken broth
1 cup jasmine rice, or other long grain white rice
2 Tablespoons butter
1 large zucchini, grated on the large holes of a grater
1 cup shredded cheddar or gruyere
salt to taste
If the instructions on the rice call for it, rinse the rice.
In a saucepan, bring the chicken broth to a boil, add the rice, cover it with a lid and bring the heat down to low.
Cook the rice for 20 minutes, then turn off the heat.
Drop the butter and zucchini into the pot on top of the rice, replace the lid and let it stand for 5 minutes so that the zucchini softens in the steam.
After the 5 minutes, stir the zucchini into the rice, then stir the cheese into the rice and season with salt to taste.  Enjoy!