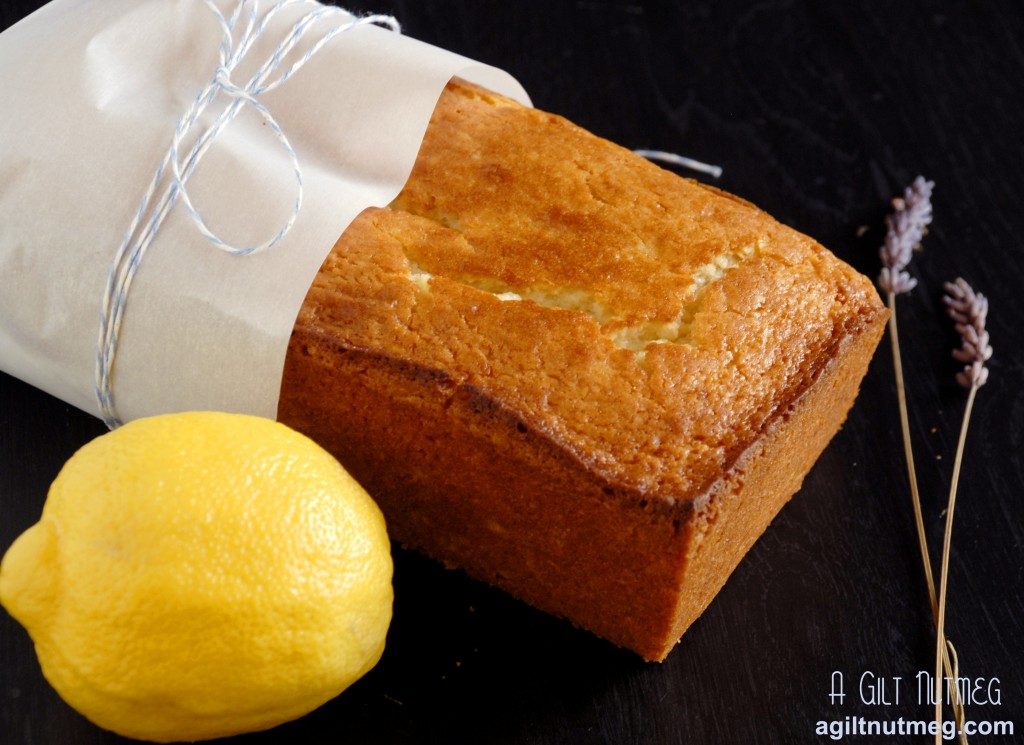 Lots of people tell me that baking is hard for them, but I'm always right there assuring them it's not as hard as it seems.  With baking being so daunting, many people are only willing to attempt the back of a cake mix box; "Add", "Stir", "Bake".  This recipe has just a few extra steps beyond that and it looks beautiful, but guess what?  It's the first recipe a child in France is given to try.  If they can do it, you certainly can too, right?
The cake itself is very close to a pound cake-a close cousin, if you will-yet with a distinctly lighter texture and a very bright tangy lemon and yogurt flavor.  It's perfect for spring and the various brunches that are always popping up around this time.  Make it for friends, or, if yours is a family that enjoys baking regularly, give it to your child to try making on their own.  It's the French way, after all!
**Edit: I made this cake Thursday night and just got home today, Friday, from work to find nothing but CRUMBS.  Between me, The Roommate and The Boyfriend, this cake was clearly a huge winner-lasting less than 24 hours has to be a sign!
French Yogurt Cake
Adapted from Bon Appetit, May 2012
1 1/2 cups flour
2 teaspoons baking powder
3/4 teaspoon kosher salt
1 cup sugar
Zest of 1 lemon
3/4 cup whole-milk Greek yogurt
1/2 cup vegetable oil
2 large eggs
1/2 teaspoon vanilla extract
Heat oven to 350 degrees and grease the inside of a loaf pan (I used a 8 1/2 x 4 1/4-inch sized pan) with baking spray.
In a medium bowl, combine the flour, baking powder and salt.
In large bowl, add the sugar and lemon zest, then with your fingers, pinch and mash the sugar.  You're getting all that good lemon flavor incorporated into the sugar, so work with it for at least a minute, probably two minutes.  You'll know it's done when the sugar starts to look crumbly.
Add the yogurt, oil, eggs and vanilla to the sugar lemon mixture and stir until smooth.
Add the flour mixture to the wet ingredients and fold them in.  You don't want to just stir them in, but do keep folding until the batter is mostly smooth.
Pour the batter into the prepared pan, smooth out the batter on top, and bake for 45-50 minutes, until golden brown on top and hollow sounding when you tap it on top.
Let cool in the pan for 15 minutes, then invert it onto a wire rack to finish cooling before eating.  Enjoy!