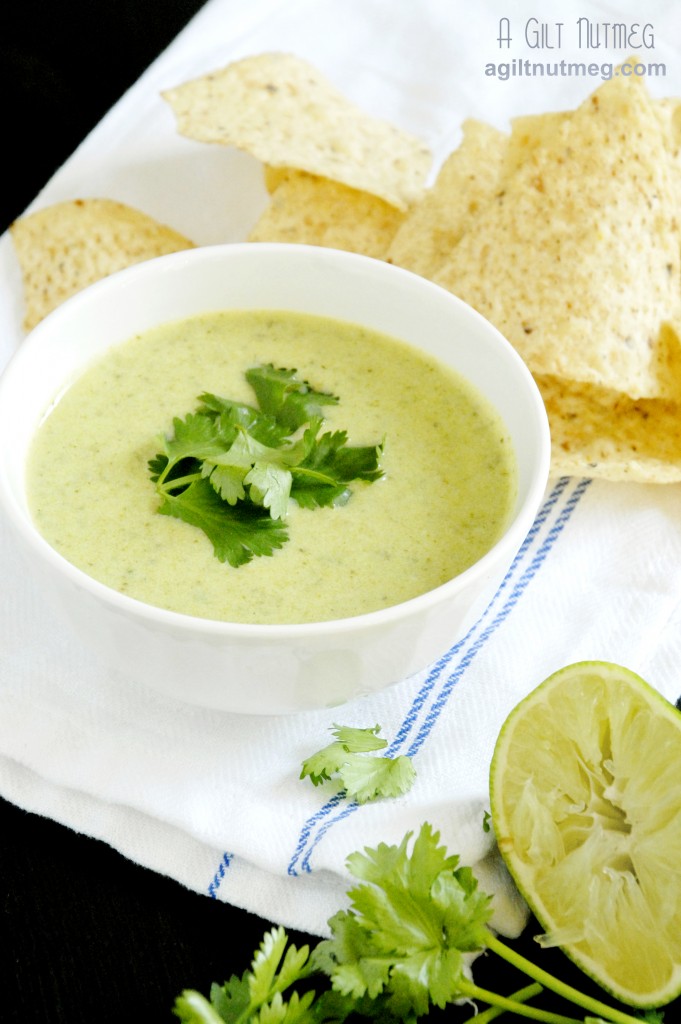 If you want something a little different from your average (and often flavorless) salsa from a jar in the grocery store, this quick salsa verde is a great break from the norm and super easy to make.  When we go to the Mexican restaurant near my apartment, I like to double dip my chips in both the red salsa and the salsa verde (which is Spanish for "green") for a flavor combo better than each salsa on its own!
Salsa Verde
Makes about 1 cup
Adapted from Serious Eats
1 large poblano chile, seeded and roughly chopped (very dark green, about the size of a bell pepper)
2 serrano chiles, roughly chopped; discard seeds if you want a mild salsa (small skinny light green peppers, about 2" long)
1 large tomatillo, quartered
6 sprigs cilantro
2 medium cloves garlic, chopped
3/4 cup water
1/2 cup sour cream
1-2 tablespoons freshly squeezed lime juice
Kosher salt to taste
Boil the chopped poblano chile, serrano chiles, tomatillo, cilantro, garlic, and water in a small sauce pan for 10 minutes.
Pour the contents of the saucepan into a blender or a food processor (although be warned the food processor may leak a little bit as you blend, but not too badly).
Stir in the sour cream, lime juice, and salt to taste
Enjoy with tortilla chips and good company!