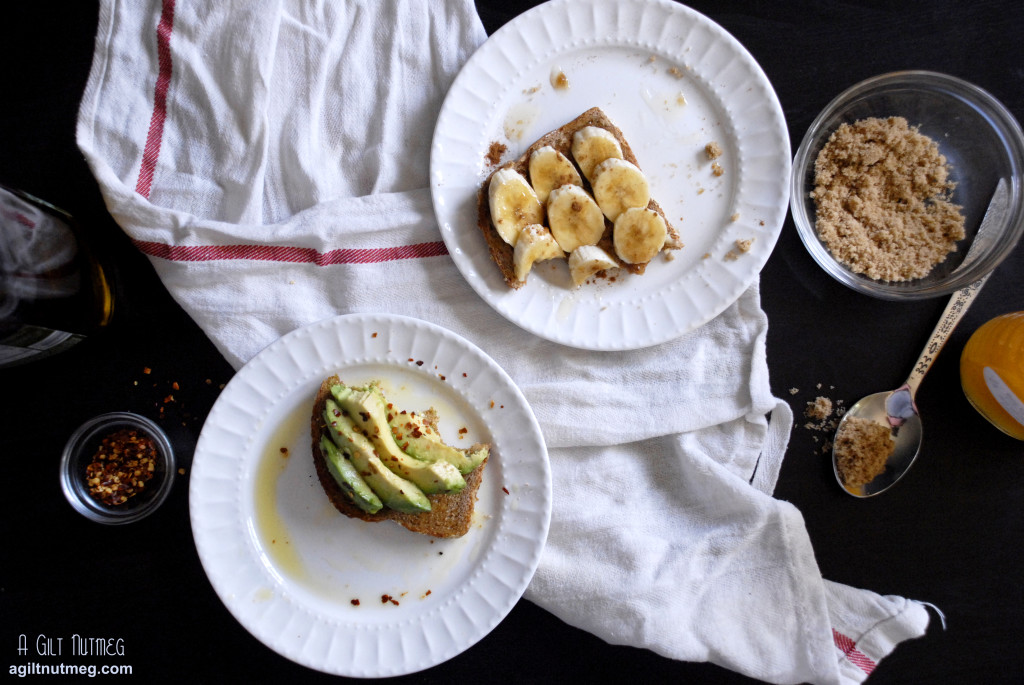 On my way home from my favorite yoga studio, I walk by this phenomenal diner called Swingers.  Specializing in classic American diner food but with twists to make it organic/vegetarian/vegan, they have this amazing avocado toast, and after a hard work out class, absolutely nothing sounds better to my rumbling stomach: rich avocado on hearty toast, fruity olive oil and just the right amount of spicy heat from the red pepper flakes.  Now as much as I love Swingers and the juke box that plays 'Freebird' and the purple cows on the wall, I eventually realized that I could just make the avocado toast at home.  It's such a simple combination that it's hard to believe that I didn't come up with this on my own, but now that I've started making it at home, I can't get enough of it.  Whenever my boyfriend calls to ask if I need anything from the store, my response now is usually "can you grab me an avocado?"  For those of you who want something a little more sweet in the mornings, I also love banana toast with brown sugar, a little honey, and cinnamon.  Either way, you can't go wrong!
Avocado Toast
Adapted from Swingers Diner
1 slice hearty, whole grain bread (trust me, I love white bread, but this just tastes better on whole grain toast)
1/2 of an avocado, peeled and sliced
about 2 Tablespoons good quality extra virgin olive oil
red pepper flakes
Toast bread
Arrange avocado slices on toast
Drizzle with olive oil
Sprinkle with red pepper flakes to your own desired amount and enjoy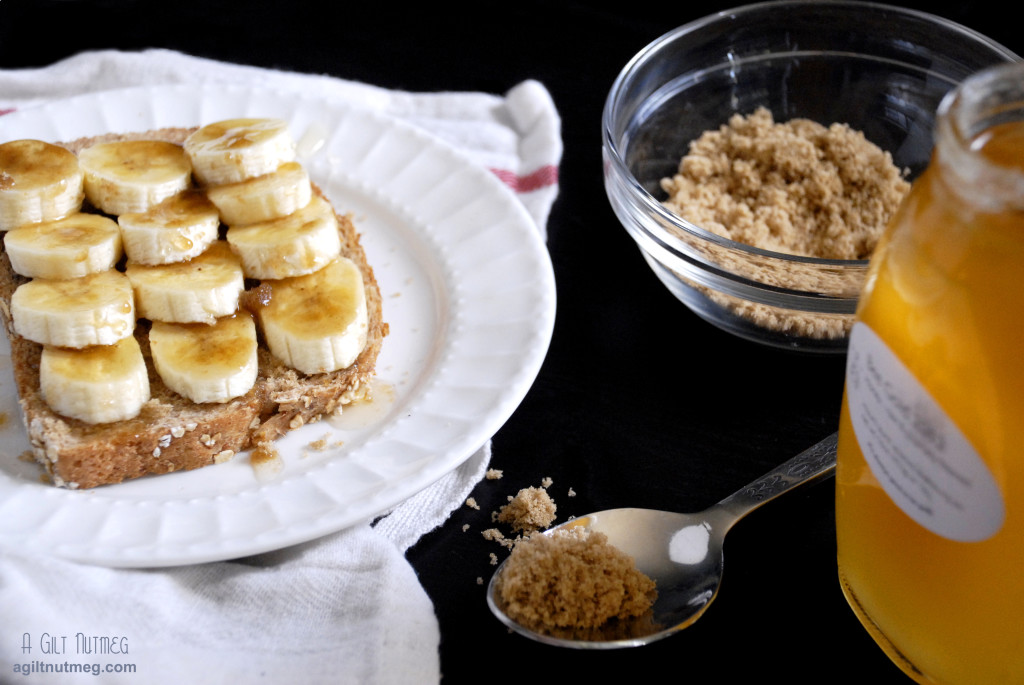 Banana Toast
Adapted from Seasaltwithfood*
1 slice whole grain bread
1 banana, peeled and sliced
1 tablespoon brown sugar
1 tablespoon honey
cinnamon
Toast bread
Arrange banana slices on toast
Sprinkle with brown sugar and drizzle on honey to taste
Lightly dust with a pinch of cinnamon and enjoy
*Seasaltwithfood's version is baked and broiled for a great creme brulee like sugar crust on the bananas.  While simple enough, I wanted something even easier for a Sunday morning, which means no oven-but I can't deny, I'm excited to try the broiled version, too someday!