21 Dec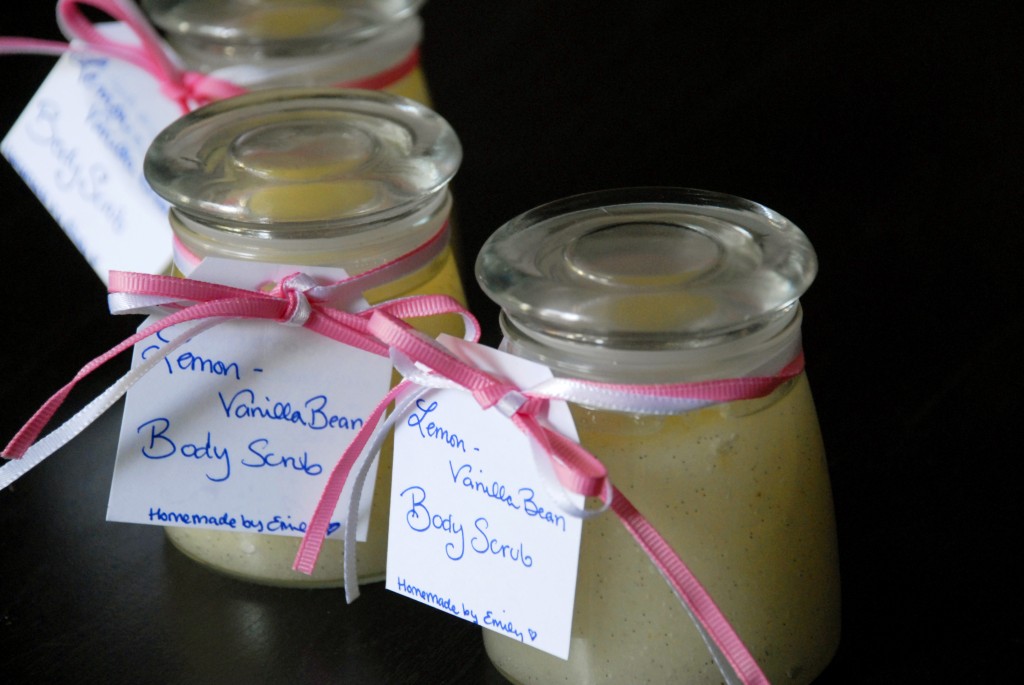 Ready or not, the holidays are officially here!  Hannukah started last night and Christmas is just 4 days away.  Do you have all your gifts ready?  Food planned?  Christmas caught me off guard this year, but I'm pleased to say that I do have a few tricks up my sleeves!  I know you come here to read about food, but since this wonderful scrub is made of all edible ingredients, I'm going to let it slide.
Before I go any further, I can say that I tested it last night before bottling it and it. is. divine.  As I was getting into bed last night I couldn't stop rubbing my hands together over and over again.  It's a great gift for co-workers or friends and just about the only step that takes any time is squeezing the lemon, which spends all of a minute to accomplish, so it's perfect for any of you who waited until the last second to take care of gifts.
This is going to be a busy rest of the week on the blog-I have lots of candy recipes for you to make for the holidays, so keep checking back every day!  I'll post Monday's Project Pastry Queen recipe (Lemon Glazed Cranberry Loaf Cake) on Saturday, early, so that you will have a chance to make it for Christmas day if you wish, and I'll take Monday off-a girl's gotta rest, after all!
Lemon-Vanilla Bean Body Scrub
makes 2-3 cups of scrub
Adapted from Under the Table and Dreaming
1 1/2 cups sugar (an exfoliant)
1 cup safflower oil (inexpensive at the supermarket and is a good source of vitamin E!)
juice from 1 lemon
seeds scraped from 1 vanilla bean
Stir ingredients until well combined.
Spoon into jars and enjoy!
To ready them for giving as gifts, tie them up with a ribbon (I loved the spoon Stephanie attached to hers) and a tag.  You can see the tags I made above, on the back they say:
Scrub over rough or dirty hands (or anywhere on body)
Rinse
Enjoy silky smooth skin!
Finally, you may have noticed that I finally got my mailing list back in order!  If you would like to receive an email each time I post something new, enter your email address above in the right hand corner; you'll get an email asking to confirm, and voila-delicious recipes delivered three times a week to your inbox!