18 Jun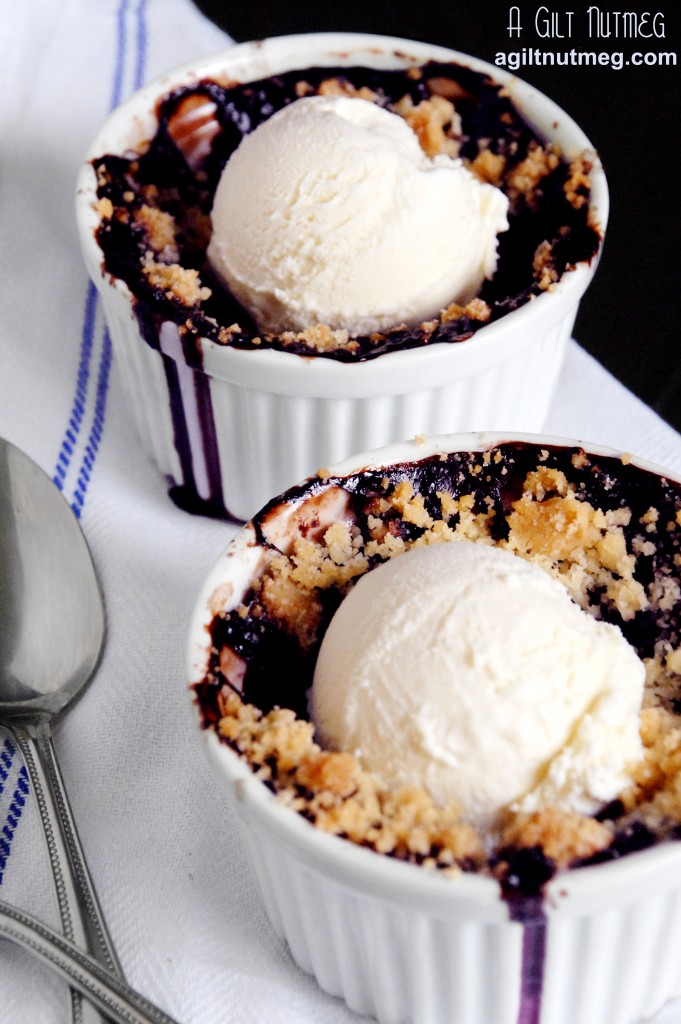 This blog story has two parts.  First, my fellow Project Pastry Queen-er, Emily Ruf of the blog "Ruf Love", is having a baby boy in July!  I immediately jumped on the chance to host a virtual baby shower for her.  What could be a more blogger-appropriate way to show Emily our support in what is surely going to be one of the most wonderful and important parts of her life?  Because Emily & husband are welcoming a baby boy into their lives, I wanted do something with a blue theme and this recipe seemed perfect for the event.  I made it into individual servings, which would be perfect if we had been having a real baby shower, and topped them with some vanilla ice cream to cool off during these hot summer days.  I only wish that I could share these with the PPQ ladies in person!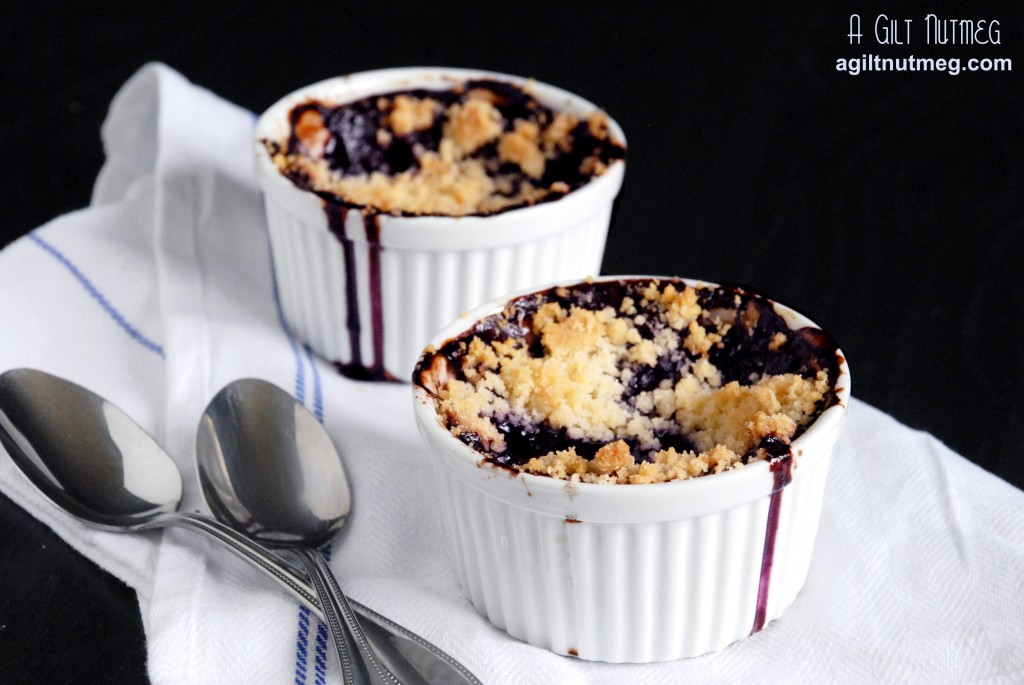 The second part of the story is where this recipe actually came from.  I was on a trip last weekend to Missouri, Kansas & Oklahoma on what ended up being one long tour of my family history.  We started with the Sugar Creek Slavic Festival, to celebrate my Great-Grandmother and her family immigrating from Slovakia; traveled to Tonganoxie, Kansas to see where my Grandfather's family settled after leaving England; and ended up in Oklahoma where my Grandmother and Great-Aunt currently live.  The last night we were in town, my Great Aunt Doris, who never fails to pull out an amazing recipe out of her stacks of cookbooks whenever we're around, ended the dinner with this "Blueberry Supreme" from the Junior League of Tulsa's "Cook's Collage", 1978.  Sharing recipes like this is just as important to the family history as it was to go hunting for photos of Great-Great-Great Uncles hanging in tiny town museums on the prairie.  Its ingredients are so simple, but something about this recipe made it the best blueberry dessert I'd ever tasted.  There isn't even any sugar in the filling, just plump delicious blueberries.  The original recipe calls for making one large dish of the dessert, but I split it into 6 ramekins; you can choose whichever suits you.  Because the recipe is from the 70s, it's not necessarily the most exact.  I'll give approximate measurements where I can, but I warn you, when it just said "sprinkle generously", that's all I did.  Enjoy it warm with some of that ice cream!
Blueberry Supreme
Adapted from "Cook's Collage" by The Junior League of Tulsa, 1978
Serves 6
20-30 oz of blueberries, fresh or frozen
juice from 1/2 a lemon
cinnamon (approx 1/2 Tablespoon)
nutmeg (approx 1 teaspoon)
1 cup flour
1 cup sugar
1/2 cup butter
Heat oven to 375 degrees.
Rinse blueberries and pick them over for little stems and old dry wrinkly berries; put them in a medium bowl.
Drizzle lemon juice over the berries and stir gently until evenly coated in the juice.  Sprinkle cinnamon and nutmeg generously over the blueberries and again gently stir until berries are evenly coated.
Pour the berries and juice into an 8×8″ glass baking dish or split evenly among six ramekins.
Sift the flour and sugar together, then in a food processor, pulse the flour-sugar mixture together with the butter until the mixture resembles cornmeal.  Pulsing just a few more times will get you bigger crumbles.
Sprinkle the crumbles over the blueberries until you have a thick covering-I only used about half of the mixture.  Also, some of it sinks down into the berries while baking, so be generous with it.  What you see in the photos above is actually twice baked-I baked it once with what I thought was a generous crumb topping, but 50% or more of it sunk into the berries, so I added a second layer of topping and baked again for a little while.
If you are using ramekins, cover a baking sheet with aluminum foil and set the ramekins on the baking sheet before moving it into the oven.  Otherwise, just place the baking dish into the oven (its sides will be high enough to contain the juices).
Bake approximately 40 minutes, until the berries are bubbling and the topping is turning golden brown.
Let cool about 30 minutes, then top with vanilla ice cream and enjoy!